According to the official NBS data, in 2016 the Regional Gross Domestic Product reached MDL 27.316.519 thousand on current prices. NDR ranks second among the development regions according to the GDP and contributes to the National GDP with a share of 18,3%.
From the perspective of the economic development level, NDR is considered to be a developed region with high growth potential. The business sector is characterized by a relatively high number of enterprises, this indicator placing the Region on the third place at national level. SMEs in the NDR continue to represent the backbone of the regional economy, accounting for 98% of enterprises active in the regional economic sectors, making a vital contribution to the growth of the regional economy.
The economy of the Region is mainly based on the tertiary sector (with a high share of trade), industry (representing almost all industrial sectors, mainly manufacturing) and the agricultural sector. Tourism remains a less developed sector for the time being.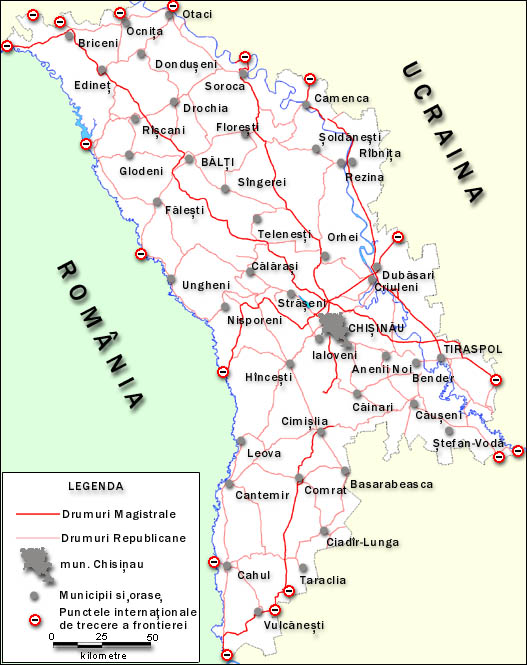 The transport and communications infrastructure in the DRN is rather diverse and good network. The region is connected to the European and Eastern-European markets via an international road route (Giurgiulesti-Briceni Corridor) and two national routes (M14 and M2). At the same time, the intra-regional road network provides high mobility from North to South and from East to West for labor mobility and the sale of agricultural products in urban centers. And the relatively high road density in relation to the population number (the highest in the regional profile) creates all the premises for the movement of goods and passenger traffic, which ultimately leads to the increase of the social and economic development indicators.
RDN is the only region that has the opportunity of air access through two airports – Balti International Airport and Marculesti International Free Airport.
The density of railway networks in the DRN is the smallest in the country and is of 2.1 km/100sq.km, being below the national average of 3.3km/100 sq.km. The main railway nodes in the region are the city of Balti and the town of Ocnita. Through these connections, the Moldovan rail routes diversify and include the following destinations: Russia (Moscow and St. Petersburg), Belarus (Minsk), Ukraine (Kiev, Chernivtsy, Ivano-Frankovsk, etc.).
There are two border crossing points on the territory of the Region, which are used at minimum capacity, both for freight transport and for passenger transport: the Soroca-Tekinovka ferry and the Cosauti-Yampol ferry.